BARI SCHANERMAN
your meeting place, business resource coach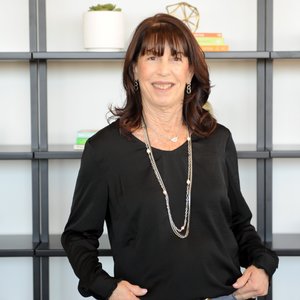 I am passionate about collecting and connecting people with resources and sharing what I have learned as a coach with my clients, friends and family. I work with individuals and businesses to reduce the "emotional waste" within their life and organization using the "Living and Leading with Intenergy"® philosophy to see new opportunities that are possible and find creative solutions to challenges, especially in the domain of people skills and self-leadership.
Originally from N.J I moved to Miami for college and never left. After spending many years working for financial institutions in a corporate setting, and volunteering for many different non-profits, I am looking forward to working at The Emery and can't wait to meet everyone.
instagram: @barischanerman
website: www.yourmeetingplace.com
What are your hobbies, interests and passions?
I enjoy bookstores, reading, tennis, skiing and spending time with family and friends.
What does your typical day look like?
My day starts with exercise - typically a walk around the neighborhood. From there I spend time meeting with people I have met to learn more about what they do, work on developing new programs or meet with clients. Additionally, I spend time working with different non-profits to share their mission with others or do coaching within the organization pro-bono.
What quote do you live by?
"Patience is a virtue"
What motivates you?
Being around people that want to make a difference and learn from each other.
What is the best advice you were given?
Treat others the way you want to be treated - always no matter how hard they push your buttons.
What is your definition of success?
Knowing how to live on your happy island and how to go there whenever you want.
What do you want to achieve in the upcoming year personally & professionally?
I will be working with a group of 8-10 entrepreneurs/solopreneurs to introduce them to the Living and Leading with Intenergy® philosophy and way of life.
How do you want to use you're strength to give back to the community?
I work with the women in the L.E.A.P. prison program to share how to "Choose your Attitude" and give them skills for when they are released. Additionally I make introductions for the other non-profits I work with to individuals I know that can help their mission.
What is the biggest challenge you have in your profession/business?
Educating individuals on the power that they hold to create the life they choose.
Why did you decide to join The Emery?
I am excited about the energy I see flowing and having the opportunity to meet so many new people.
xo,
BARI